Are Luxury Property Shows in China Worth it?
LPS is the leading luxury real estate exhibition in China for overseas property. The December 7-9, 2018 show in Shanghai welcomed over 200 luxury real estate companies from around the world. But are these shows worth the investment?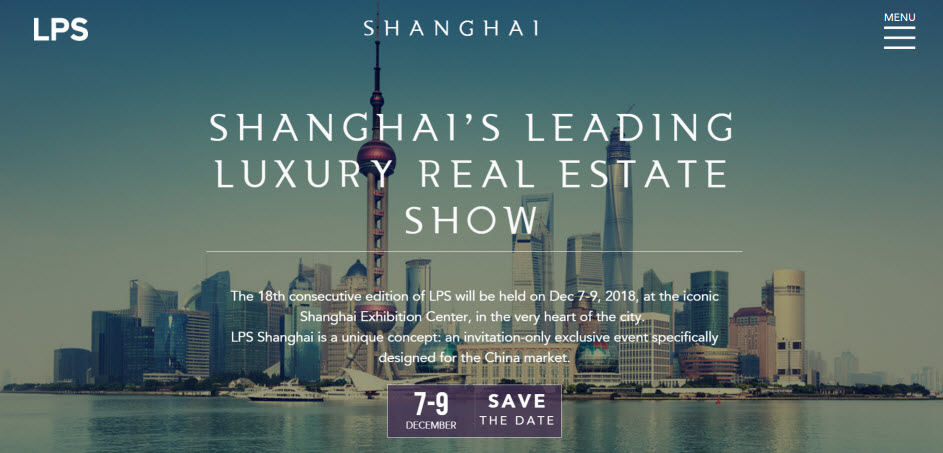 Luxury agents considering the pilgrimage to China seeking a connection with the all illusive Chinese billionaire may be asking "Is the investment worth it?"
In 2010 the first LPS property show was hosted in Bejing. The concept was unproven at the time since China was only just beginning to attract attention as the place to seek investment from luxury property investors. Nearly a decade later, LPS has held 18 shows to date.
Traveling with a team to China, purchasing a booth, accommodations, and entertainment can quickly become an expensive endeavor. So the question is, is it worth the investment?
Caimeiju attended that very first event in Beijing and visited many other times since over the years. We've heard feedback from a diverse group. The general conclusion is a definitive, "it depends".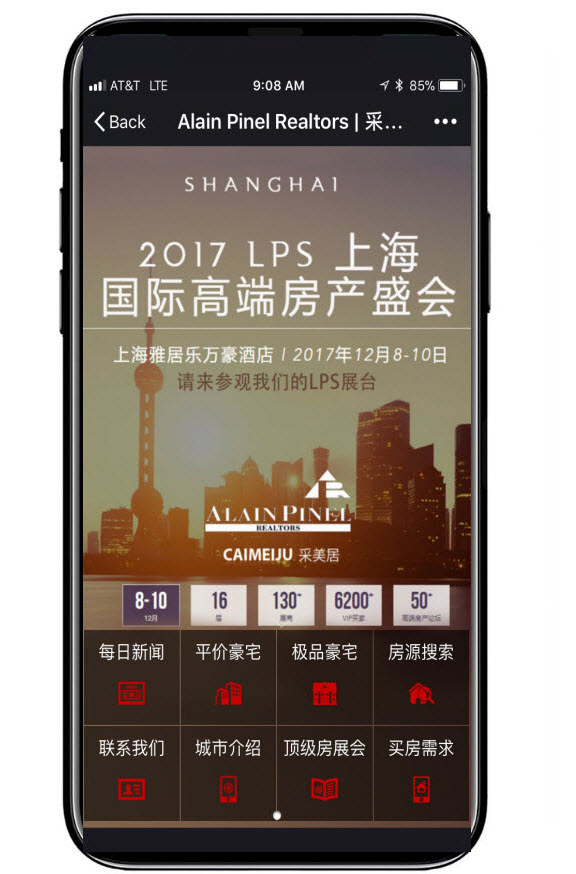 Expectations
Chinese buyers will plump down suitcases full of cash and sign contracts on sight. While this may be the dream of any who exhibit, they may be left disappointed if this is the benchmark for a measuring a successful event.
More likely, exhibitors are establishing a foundation to forge a future relationship. Having a plan on what to do after the show is critical to maximizing your investment.
Follow-up plan?
By the end of the 3-day show, exhibitors will have made contact with hundreds of people and collected a significant amount of leads. However, many have not considered a follow-up strategy to remain engaged with their new Chinese prospects after everyone's gone home.
Exhibitors may be caught by surprise upon discovering China's internet landscape and tools to share information are much different than in the Western world. This is a giant obstacle when staying in contact with a newly acquired Chinese prospect.
Real estate websites blocked in China – Scams are prevalent in China. Buyers will want to research agents/brokers they're doing business with to better understand if they are reputable. A website is the most common way to tell your story. If the website is blocked in China, this is difficult.
Instagram and Facebook are invisible in China – People in China accessing the Internet through WiFi or China wireless carriers will not be able to access Western social media, nor do they care to. Weibo is the closest Chinese social media platform to Instagram and Twitter.
Chinese people prefer to read Chinese, not English – Although a percentage of visitors can read English, they are Chinese and relate stronger to information presented in their language.
Chinese don't use email as Westerners do – Yes, Chinese people do have email but it's not the primary conduit for digital communication. Literally, anyone with a mobile phone uses WeChat. If you are not set up to continue a dialog on WeChat, then it's unlikely a dialogue can be expected to continue after the show.
A digital presence online in China
Alain Pinel Realtors (APR) is a frequent repeat visitor of LPS and have process dialed in. Not only does APR boast one of the largest displays at LPS shows both in Beijing and Shanghai, but their portfolio of luxury listings are also translated and hosted in China through their Caimeiju site, china.apr.com.
Taking things a step further, APR utilizes a custom WeChat micro-site. The WeChat site provides APR the ability to easily share listing, brokerage, and market information in real-time with contacts at the show. This strategy not only sets APR apart from other exhibitors in a competitive environment but also provides a channel to funnel leads into a CRM.

Unexpected ROI
Gauging success based on the number of Chinese leads is one way to measure ROI. What many people fail to consider though are the relationships forged with other top-level luxury agents from markets around the world. Since the cost to attend and exhibit are considerable, the barrier-to-entry is high. Exhibitors are typically successful luxury brokers in their respective markets. Everyone there is on a China adventure which is an ideal environment to form a sort of comradery.
Sometimes it's the people who share an elevator or sit next to each other at breakfast who forge long-lasting personal and professional relationships. So many of the deals we've referred to agents in other countries are those we've shared an experience with at LPS.